Grease Filter Sales & Service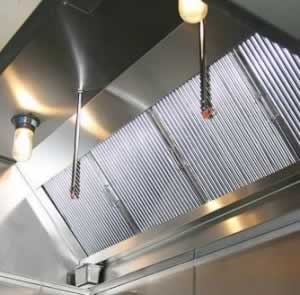 Coastal uses a UL listed, Baffle Style Grease Filters which assures the highest level of fire safety within a grease exhaust hood system.
The Foodservice industry reports over 11,000 structure fires each year with estimated costs average approximately $164 million in direct property damage. It is estimated that a large percentage of these fires are caused by an accumulation of cooking vapors and grease that is found in cooking equipment, kitchen hood exhaust filters and hood areas.
Keeping your grease filters clean increases your systems' air flow (cfm). Better air flow means less smoke and heat build-up during those busy kitchen rush hours. Filter cleaning will reduce the chance of a grease fire.
Our Filter Exchange Program (FEP) is simple and cost-effective. In just a few minutes our expert technicians can either exchange your old filters for a clean set or clean your grease filters on-site.